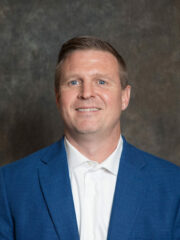 Alan Goodman has more than twenty years of experience in the underground construction industry. Alan began his career in the auger boring/ HDD industry as a sales representative and is currently employed with HammerHead Trenchless as Market Development Manager for Oil & Gas in the United States and Canada. After learning Japanese in high school, Alan studied abroad in Japan and served as an Ambassador for the Rotary International exchange program. Alan completed his education with a B.A. in International Business from the Stephen F. Austin State University in East Texas and had the opportunity to manage the Asia/Australia business and utilize his Japanese.
During his tenure at HammerHead Trenchless, he has worked closely with municipalities, engineering firms, and contractors around the world providing customer training, technical support, pre-project planning, project specifications, and installations for pipe ramming, pipe bursting and slitting, cured-in-place pipe (CIPP) and other trenchless projects.
Alan currently serves as Chair on NASTT's National Board and sits on the Program Committee.  He is also Past Chair of NASTT's (North America Society for Trenchless Technology) South Central chapter which includes Oklahoma & Texas.
Alan is also an active member of the following industry associations: DCA (Distribution Contractors Association), AGA (American Gas Association), CGA (Common Ground Alliance), PLCAC (Pipe Line Contractors Association of Canada), and NUCA (National Utility Contractor's Association).