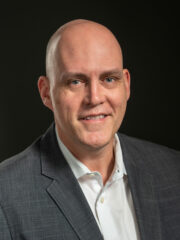 Craig Vandaelle is the General Manager of Alternative Delivery and Business Development for Michels Tunneling a Division of Michels Corporation. Craig has more than 20 years of experience in the North American tunneling and trenchless technology industries. His vast experience includes design, inspection, construction and construction management of trenchless projects throughout North America.
Craig has a deep understanding of the complexities of trenchless projects. In his eleven years at Michels, he has served as the project manager on many significant tunneling, HDD, and cured-in-place pipe (CIPP) rehabilitation projects. Among them are the McOrmond Drive Sanitary and Storm Sewer Trunks in Saskatoon, Saskatchewan, Canada; Big Lake Offsite Gravity Portion (W14) in Edmonton, Alberta, Canada; Vancouver City Central Transmission Project, Vancouver, British Columbia, Canada; and Upper Northwest Interceptor Sections 3 & 4 in Sacramento, Calif. He has worked on projects that include conventional tunneling, microtunneling, EPBTBM, pipe jacking, pipe bursting, CIPP and shaft construction of various types and sizes.
Craig is proud to be a leader and an advocate of the trenchless technology industry. He is active in many industry organizations, including North American Society for Trenchless Technology Northwest Chapter (Past chair), Tunnel Association of Canada (TAC) and of course NASTT. Craig has co-authored papers for several No-Dig conferences.