Director, Gas Construction, National Grid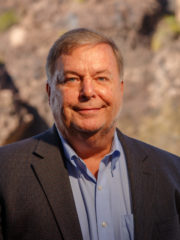 Gerry is a Director with National Grid, USA. National Grid is an International Electric and Natural Gas Transmission and Distribution Company. He is the Director of Gas Construction for New York State and has over thirty years of experience in all phases of Construction, Design, Engineering and Project Management. His responsibilities include the execution of the capital work plan while also insuring the safety, security and reliability of the natural gas distribution system. Prior assignments have included Project Manager for the JFK Airport Cogeneration Facility, and the Stony Brook Cogeneration Facility. He integrates innovative technologies to reduce costs and increase operational efficiencies.
Gerry has a Bachelor degree in Civil Engineering from The Cooper Union, a Masters of Business Administration from Adelphi University, and a Masters of Science in Economics and Finance from NYU. He is a New York State Registered Professional Engineer.
He has served on the North American Society for Trenchless Technology Board of Directors and Program Committee for the No-Dig Annual Conferences since 2015.
His affiliations include serving on the on the Board of Directors for the (NEGDC) Northeast Gas Distribution Council, consisting of natural gas utilities throughout the northeast, an active member of the (NSPE) National Society of Professional Engineers, and (ASCE) American Society of Professional Engineers. He is a Member of the (APWA) American Public Works Association and serves on the (UPROW) Utility and Public Right of Way Technical Committee for the past four years, and Chairs the Construction Practices Subcommittee.