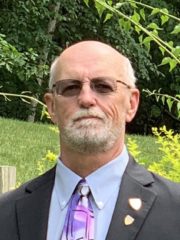 Dennis Doherty, P.E., F.ASCE, is a versatile principal engineer with proven experience and is recognized nationally as a leader in trenchless technology. With more than 40 years of industry experience—the last 30 of which have been focused on design, construction, and management of underground infrastructure through application of trenchless technologies, including pipe bursting, microtunneling, auger boring, pipe jacking, pilot tube method, and horizontal directional drilling—he applies a "think outside the box" approach to his projects.
Doherty has successfully delivered many challenging and significant projects involving environmentally sensitive sites, congested urban areas, river/body-of-water crossings, and sites with challenging terrains. He leverages his deep understanding of trenchless best practices and methodologies to manage risk throughout the design and construction process, producing safe, reliable and sustainable horizontal underground infrastructure.
Doherty has been a member of the North American Society for Trenchless Technology (NASTT) since 1992 and has been instrumental in the advancement of trenchless technology to benefit the industry. In particular, he is passionate about introducing students and young engineers to trenchless technology through raising money for NASTT's Education Fund and sponsoring NASTT student chapters at various schools to bring them to the national and regional NASTT conferences, as well as provide standout students with scholarships. He is helping UMass Lowell develop a first-of-its-kind, graduate-level certificate in trenchless technology, which will count toward a Master's degree in civil engineering.
He is also a Fellow of the American Society of Civil Engineers (ASCE) and, as one of several principal authors, he contributed to the ASCE Standard Construction Guidelines for Microtunneling and Pilot Tube Methods. He also led a joint task force in revising the standards and introducing a section on trenchless methods for Gravity Sanitary Sewer Design and Construction and has held leadership roles within organizations such as NASTT and ASCE.
Doherty joined Kleinfelder—a leading engineering, construction management, design, and environmental professional services firm—as a Senior Principal Professional in June 2020.