Dr. Dave Bennett is the owner and president of Bennett Trenchless Engineers, a specialty engineering consulting firm in Folsom, CA that focuses 100% on trenchless pipeline design, CM, and expert services.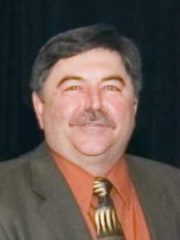 Dave spent 28 years with the US Army Corps of Engineers, led the WES Soil and Rock Testing Laboratory and led the largest field research program ever conducted in trenchless technology in conjunction with Dr. Tom Iseley and the Trenchless Technology Center at Louisiana Tech University in the early 1990s. Dave's work culminated in the development and publication of the Corps' trenchless construction guidelines, for which he earned the US Army Research and Development Achievement Award in 1995. He founded Bennett/Staheli Engineers, one of the first specialty US trenchless consulting firms with Kim Staheli in 1995. Dave relocated to Northern California in 1999 to focus on the rapidly growing trenchless construction market there.
Dave remains a staunch and aggressive advocate of improved trenchless design and construction practice, promoting it through training, publications, presentations and research.  He has authored over 50 technical papers on trenchless technology, tunneling and geotechnical engineering.  He is the co-author of the HDD Good Practices Guidelines and the Pipe Bursting Good Practices Guidelines and continues to teach both courses for NASTT. He was honored to be selected by his peers as Trenchless Technology Person of the Year in 2005.