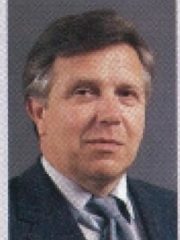 While his inventions have affected the world at large, he kept to his English roots his entire life, affectionately known by many to "always be on London time."
After his education at Harper Adams Agricultural College and national service laying drains, Wood took a job in the mushroom industry. It was this move that inspired what might perhaps be his most important invention.
A business associate, Brian Chandler, introduced Brian Holmes, a member of the Greater London Council, to the inventor. Holmes presented Wood with information regarding pipe problems that Thames Water was experiencing. They needed an alternative to traditional cement mortar lining and hoped Wood's ingenuity could help.
As we now know, Wood's solution became the first installation of cured-in-place pipe, a method that is now accepted worldwide as the premier method of sewer rehabilitation. The first such installation was carried out in 1971 in an egg-shaped Victorian sewer in London Borough of Hackney, and is still in service to this day.
After this success, Wood formed Insituform Group Limited with Brian Chandler, and went on to register over 30 patents in the UK and throughout the world for various inventions.
Wood once said that "If I become aware of a particular technical problem, I enjoy addressing the problem and endeavoring to find a solution." That statement couldn't be more fitting.
Insituform engineer Lynn Osborn recalled a superfund project in Love Canal, NY that particularly showcased Wood's resourcefulness. "By the time Eric returned from his trip, hazardous waste had completely   dissolved the soles of his shoes. Instead of simply buying new shoes, Eric made himself new soles out of felt and epoxy resin – standard CIPP components."
After years of service to the industry he helped create, Eric was unfortunately taken away from us on January 20, 1994. He and his son Steven were killed in a plane crash returning to Isle of Man. They had just made a presentation with his other son John on a new robotic cutter in Birmingham, England.
The trenchless industry, however, will always remember and be indebted to his inventive spirit and imagination.