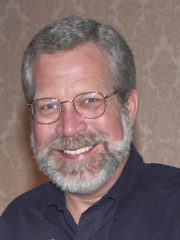 Joseph L. Abbott Jr. had a distinguished career in the sewer rehabilitation industry. Joe received his Bachelor of Science degree from Saint Joseph's University, Philadelphia, PA. Joe was married to his best friend, Stephanie. They shared three children; Molly, JJ, and Megan.
Joining Godwin Pumps in 1989 as National Sales Manager, Joe brought his sales and manufacturing expertise to the New Jersey based pump rental startup. Armed with a station wagon filled with accessories and a six-inch pump in tow, Joe earned the nickname of "Showy Joey" for introducing the concept of tow and show to Godwin. As primary sales contact with consulting engineers, he worked on hundreds of large and small bypass operations.
Joe collaborated with trenchless excavation companies to create cross functional business opportunities. He worked hand in hand with CIPP contractors and boiler truck manufacturers to improve wet out processes and capabilities. Joe was a great social being; trusting, kind and loyal.  Above all else, he cared about his work but more so about the people he worked alongside.
In the ensuing 20 years, Joe helped build Godwin's distribution network throughout the US and Canada, established critical sales processes and managed product pricing. Joe played an instrumental role in the development of Godwin's marketing and sales efforts not the least of which included his activities in numerous professional organizations across the country. Recognized as one of NASTT's seven charter members, he also served on the Board of Directors from 2003 to 2010.
It was Joe's passion for people that defined him as an industry leader, trusted partner, and friend. Joe's wisdom, knowledge, and leadership is missed, but he'll never be forgotten for what he taught us about success in work and life. Many words describe Joe Abbott: husband, father, friend, colleague, loyal, caring, and smart. All these thoughts are captured in what Joe embodied; he was a gentleman. On September 12, 2010 we lost a true gentleman. We will be forever grateful for the mark that Joe left and forever in our memories will remain the graceful way he carried himself to the very end.