Dr. Kimberlie Staheli Elected Interim Vice Chair of the International Society for Trenchless Technology (ISTT)
March 11, 2020 by NASTT Staff
---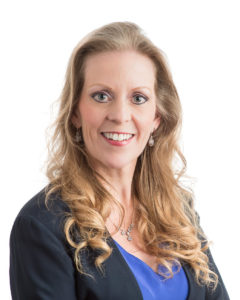 CLEVELAND, OH. — With the departure of Matthew Izzard as Vice Chair of ISTT, the society's Executive Sub-Committee (ESC) has elected Dr. Kimberlie Staheli as interim Vice Chair. Staheli currently serves on the ESC. The interim position will be in effect until the meeting of the International Council in Malaysia in November 2020 at which a new election will be held. Staheli joins Albert Shou, currently one of two Vice Chairs for ISTT.
Dr. Staheli stated, "I am proud and honored to be elected to the position and look forward to continuing working towards the ISTT mission of developing trenchless technology around the world."
Kim has a B.S. in Mechanical Engineering from Rensselaer Polytechnic Institute, a M.S. in Civil Engineering from Mississippi State University and a Ph.D. in Geotechnical Engineering from Georgia Institute of Technology. She is the president and founder of Staheli Trenchless Consultants.
Kim has served as the Chair of the NASTT Board of Directors and currently serves on the NASTT No-Dig Show Program Committee. Kim teaches NASTT's Introduction to Trenchless Technology, New Installations Short Course and NASTT's New Installation Methods Good Practices Course. She is also part of the International No-Dig Organizing Committee for the 2022 show in Panama, representing NASTT which the society looks forward to supporting.
Craig Vandaelle, current Chair of the Board of Directors of NASTT stated, "We are delighted that Kim has been recognized in this way and shows the commitment NASTT has in supporting the ISTT family. Her knowledge and experience as Past Chair of NASTT and the Executive Committee of ISTT will be an asset to the organization."
---