ISTT Webinar: Pipeline Inspections and Accurate Information for No-Dig Process, Case in Finland
04/23/2021
---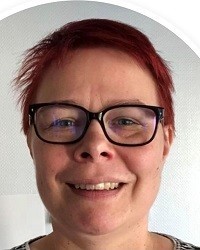 Date
: April 23
Time: 10:00 am EDT
Title: Pipeline Inspections and Accurate Information for No-Dig Process, Case in Finland
Presenter: Tiia Lampola, Head of the Network Unit, Riihimäki Water, Riihimäki, Finland
Overview:
Tiia Lampola has more than 20 years' experience in water, sewer and stormwater management and networks. She has been working on planning and supervising networks from pre-plans to construction plans. She has experience with condition assessment and pipe inspection methods. She has published a guide book (Condition Assessment and Sewer Inspection (CASI) Methods: A Guide Book) in September 2019 as well as many peer reviewed articles and conference papers. Lampola has supervised several theses and has worked as a teacher in university of applied sciences.
Water and sewer networks are inspected annually only a few percent of the total length.
Commonly used CCTV method is quite slow, e.g., due to the requirement of pre-cleaning (or -washing) of the pipelines. The process of choosing the parts of the water supply or sewer network for the inspection process is often also very vague and is made with too little information of the network. Pre-screening and analysis is often neglected or done only partly, which gives too few data for proper and accurate process of pipeline inspections.
With the results from the prescreening phase, it is reasonably easy to choose the right Condition Assessment and Sewer Inspection (CASI) tool for a certain pipeline or area of pipe network. Several of the CASI tools require pre-phase work, such as precleaning or -washing. This phase is often more expensive and more time-consuming than the actual CASI tool.
Note: This webinar is for ISTT/NASTT members only.
---