NASTT's CIPP Good Practices Course- Miami, Florida
10/28/2020
---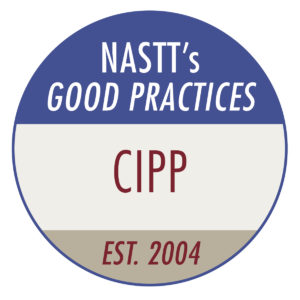 NASTT is pleased to co-sponsor our CIPP Good Practices Course with the Water Expo 2020!
Cured-In-Place Pipe (CIPP) technology is an effective trenchless pipeline rehabilitation method that may help to address many of your city's water and wastewater problems. CIPP is one of the most widely used and accepted pipeline rehabilitation methods. It significantly reduces infiltration and ex-filtration. CIPP is cost-effective and increases flow capacity. And because it is trenchless, traffic congestion and site disruption are significantly reduced.
Date: October 28, 2020, 8:00AM – 5:00PM
Location: Miami Airport Convention Center | Miami, FL
Schedule: The course will be condensed to six hours to allow for attendees to network in The Water Expo exhibit hall. This course schedule will offer .6 CEU credits. The schedule is as follows:
8:00-10:00 AM- Course lecture
10:00-10:10 AM- Break
10:10 AM-12:10 PM- Course lecture
12:10-2:00 PM- The Water Expo hall
2:00-4:00 PM- Course lecture
4:00-5:00 PM- The Water Expo hall
Cost: $400 and includes course instruction, materials and entrance to the Water Expo exhibit hall.
Contact: Michelle Hill | mhill@nastt.org |888-993-9935
The following expert, volunteer instructors from the NASTT membership will teach this course:
John Matthews, Ph.D. is the Director of the Trenchless Technology Center and Associate Professor at Louisiana Tech University. John is a past recipient of NASTT's Ralston Young Trenchless Achievement Award, serves on NASTT's Board of Directors, NASTT's No-Dig Show Program Committee and as a Technical Program Session Leader. John teaches our CIPP Good Practices and Laterals Good Practices Courses.
Kaleel Rahaim is a graduate Chemical Engineer from Mississippi State University. He has
experience in many different aspects of Engineering such as project and process engineering
and has been involved in the thermoset polymer industry for over 30 years. He recently
retired from being the Business Manager, Pipeline Remediation Polymers for the Thermoset
Resins Division of Interplastic Corporation.
---