NASTT's CIPP Good Practices Course- Sugar Land, Texas
10/05/2020
---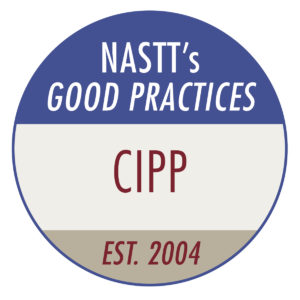 NASTT is pleased to co-sponsor our CIPP Good Practices Course with the South Central Chapter  and their 2020 NASTT South Central Trenchless Technology Conference (TTC).
Join industry professionals who can train your inspectors or employees on the latest methods. Sponsored by the City of Houston and City of Sugar Land, TX.
Cured-In-Place Pipe (CIPP) technology is an effective trenchless pipeline rehabilitation method that may help to address many of your city's water and wastewater problems. CIPP is one of the most widely used and accepted pipeline rehabilitation methods. It significantly reduces infiltration and ex-filtration. CIPP is cost-effective and increases flow capacity. And because it is trenchless, traffic congestion and site disruption are significantly reduced.
Date: October 5, 2020, 8:00AM – 5:00PM
Location: Houston Marriott Sugar Land | Sugar Land, TX
Cost:
Municipalities & State Agencies: $325 early bird before 07/31/20, $375 late & onsite
Private Employees: $425 early bird before 07/31/20, $475 late and onsite
Contact: Michelle Hill | mhill@nastt.org |888-993-9935
The following expert, volunteer instructors from the NASTT membership will teach this course:
Chris Macey is the Senior Technical Director, Water Infrastructure Management for AECOM and
their global Technical Practice Network leader for the Condition Assessment and Rehabilitation
of Linear Infrastructure. Chris has worked on the application of trenchless and minimum excavation technologies to rehabilitate underground infrastructure in cities across North America for over 30 years. Chris' has had hands-on experience in the application of CIPP technology for over 25 years.
Kaleel Rahaim is a graduate Chemical Engineer from Mississippi State University. He has
experience in many different aspects of Engineering such as project and process engineering
and has been involved in the thermoset polymer industry for over 30 years. He recently
retired from being the Business Manager, Pipeline Remediation Polymers for the Thermoset
Resins Division of Interplastic Corporation.
Click here for registration information
---