Introduction to Trenchless Technology-New Installation FREE Webinar
11/14/2018
---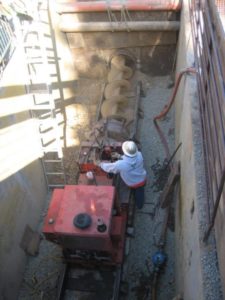 NASTT's Introduction to Trenchless Technology-New Installation Webinar
Wednesday, November 14, 2018
2:00 PM EDT
This webinar will host a discussion on new installation methods, specifically horizontal directional drilling, microtunneling, open shield pipe jacking and auger boring.
Industry experts from the NASTT membership will be presenting this complimentary webinar:
Samuel Ariaratnam, Ph.D., P.E., F.ASCE, Arizona State University
Mary Neher, Bennett Trenchless Engineers
Moderated by Brian Avon, Carollo Engineers
Designed to share the many benefits of trenchless technology, NASTT's complimentary webinar series welcomes industry newcomers and seasoned veterans alike. The program is modeled to bring you professional instruction from leading experts in the field of trenchless technology. The content of all NASTT training is peer-reviewed, consensus-based information and free of commercialism.
Click here to register for free!
---