NASTT's Laterals Good Practices Course – VIRTUAL
09/17/2021
---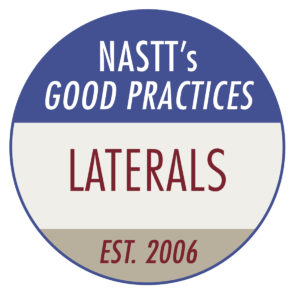 Join us for virtual training!
NASTT's Laterals Good Practice Course: This course offers a clear understanding of the problems and relevant issues unique to the private lateral portion of the collection system network, explains available options for inspection, evaluation and repair of sewer laterals and address the financial and legal issues that affect the means by which necessary work can be accomplished.
Date: September 17, 2021
Time: 11:00AM – 3:00PM (Eastern) – Breaks provided
Location: Virtual webinar format
Contact:
Jessie Clevenger
jclevenger@nastt.org
888-993-9935
Cost: $200.00. Fee includes attendance to the course, course handouts (training manual and NASTT Good Practices Guidelines book) and a Continuing Education Unit certificate issued by Louisiana Tech University. The digital training manual will be sent prior to the course. The companion book will be sent afterwards.
The following volunteer experts from the NASTT membership will teach this course:
Kevin Bainbridge and Dr. John Matthews
Moderated by: Lisa Arroyo
---