Northwest Regional Chapter Virtual Lunch & Learn
09/21/2020
---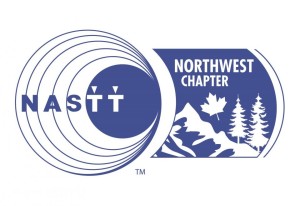 Join the NW Chapter for a virtual lunch and learn featuring a free technical presentation.
Difficult Pipeline Crossing Replacement Using HDD on the Thompson River
Project Outline:
As part of a pipeline operating company's Natural Hazards Monitoring Program on its existing NPS 24-
inch pipeline, the operating company determined that it was necessary to replace a pipeline river crossing along the North Thompson River, near Blue River B.C. The design of the crossing required many considerations including the feasibility of other trenchless methods, the construction schedule and proximity to an adjacent planned NPS 36 pipeline and local environmental features. Relevant existing stratigraphic conditions relevant to the proposed borepath included an approximately 10 m thick fluvial/glaciofluvial deposit with suspected potential for coarse particles encounter anticipated near surface at both at the entry and exit locations, a glaciolacustrine unit highly variable in strength, overlying weathered bedrock with artesian pressures. Fresh, medium strong, granitic bedrock was encountered approximately 4 m below contact with weathered bedrock, below anticipated borepath baseline elevation. Drilling activities encountered several challenges including having the casing auger stuck downhole, pilot hole drilling difficulties, a terrestrial fluid release and having the 36" reamer stuck downhole. The HDD contractor, RB Somerville, dealt effectively with all of these issues and successfully completed this very difficult Horizontal Directional Drill. Site activities occurred between April-November of 2019.
Presented by:
Jim Murphy, P.Eng., Matt Thompson and Karl Rink
---