Abbott Innovative Product Award
Abbott Innovative Product Awards – Rehabilitation & New Installation
NASTT annually recognizes two companies with state-of-the-art products in either new installation or rehabilitation for their achievements in advancing the trenchless industry. In October 2010, NASTT re-named these prestigious awards in honor of the late Joseph L. Abbott, Jr. Joe was an active member of the society since its inception in 1990. Recognized as one of NASTT's seven charter members, he also served on its Board of Directors from 2003 to 2007. Following his years of service, he continued to be involved at a high level. Joe was an exhibitor and supporter of all the NASTT No-Dig Shows.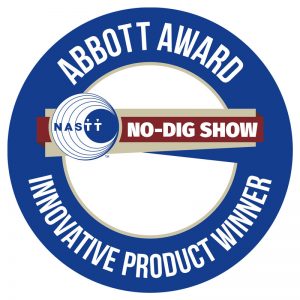 No-DigShow exhibiting companies may submit a separate application for each of the award categories. Award winners receive coverage in Trenchless Technology magazine, in NASTT's Trenchless North America magazine, recognition on NASTT's website and may freely use receipt of the award in conjunction with their corporate advertising and marketing.
Submissions will be judged during the show and the award winners will be formally recognized during the show in Portland, OR.
 Learn more about this award here.