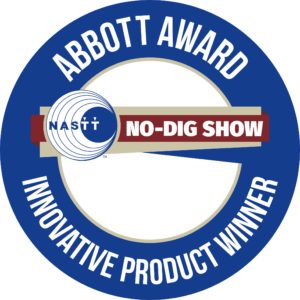 Celebrating companies with a state-of-the-art product or service making a significant impact in advancing the trenchless industry in the areas of rehabilitation or new installation. The award is named for the late Joseph L. Abbott, Jr., an active NASTT member since its founding in 1990 and a champion of innovation.
Eligibility: Applicants must be an exhibitor or sponsor who will be on site at the upcoming NASTT No-Dig Show. Applicants can apply in one or both categories. Prior award recipients may submit different products or services in subsequent years.
Criteria: Submissions will be judged in three categories:
Innovation (concept, method, development)
Value (need, advantages, cost); and,
Impact (sustainability, social/environmental responsibility and potential).
Requirements: Finalists are required to make short presentation for attendees and judges at the Innovative Products Forum – a showcase of innovative product releases in the trenchless industry – typically held on Tuesday during the NASTT No-Dig Show.  Q&A with the judges will also be scheduled with finalists at their exhibit booth during the NASTT No-Dig Show.
Application: Stay tuned for the 2022 application.
2021 Recipients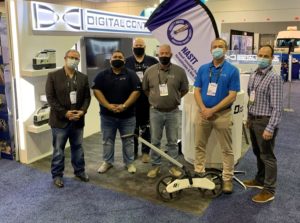 New Installation
Digital Control Incorporated for their Teratrak R1
A terrain mapping tool with accompanying mobile app that enables a crew to quickly gather continuous terrain data with a bore plan to get around terrain changes and cross utilities with confidence.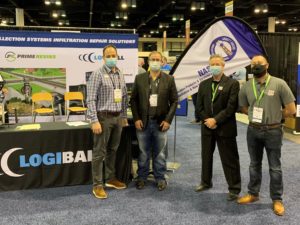 Rehabilitation
Logiball, Inc. for their Long Span Grouting Packer
A structural stabilization technique, which prevents pipe joint defects from progressing from a crack to a fracture or from a fracture to a break.  It does this by eliminating the erosive effects of water infiltration through the defects and by the solidifying of the pipe bedding.
2019 Recipients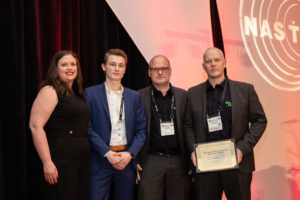 New Installation
Geonex for their DTH-hammer drilling system.
Geonex's system works with steel casing or without casing in solid rock and performs best in hard rock and mixed soil conditions, where rock quality creates significant costs with tricone bits or in mixed soil conditions that cannot be supported with drilling fluids. Method is direct pipe installation method and operates with an air percussion hammer.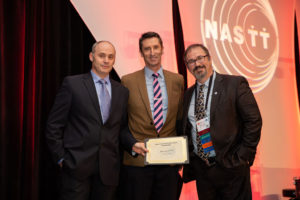 Rehabilitation
Kobus Services Ltd. for their Kobus Pipe Puller KPP400 Series
The Kobus Pipe Puller KPP400 Series is an innovative trenchless technology for the replacement of water and gas service pipes.  The device is a self-contained hydraulic winch which mounts on the arm of a typical compact excavator found on most construction sites.  The powerful hydraulic motors are driven from the auxiliary hydraulics of the excavator and are capable of delivering 60,000 lbs of pulling force.