Partner News
The 3

7th Annual International No-Dig – Florence 2019 will take place in Fortezza da Basso, Florence (Italy), 30 September – 2 October 2019. Mark your calendars and visit the conference website for details.

Mark your calendars for The No-Dig Down Under Conference and Exhibition to be held in Melbourne, Victoria on 10-13 September 2019. For further information and to submit an abstract please visit www.nodigdownunder.com.
---

ICUEE is North America's Largest Utility & Construction trade show bringing together utility professionals from electric transmission & distribution, telecom/cable, natural gas transmission & distribution, water & wastewater management vegetation management.
Nearly 1.3 million net square feet of exhibit space (over 21 U.S. football fields)
18,000+ construction and utility professionals (no better place to network)
More than 1,000 leading manufacturers & service providers
Innovative education sessions including Professional Development Hours (PDH)
100s of new products and technologies
Click here to learn more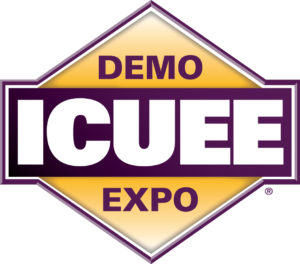 ---
NASTT's Link Library allows you to connect with our industry partners.
Alberta Water & Wastewater Operators Association (AWWOA)
awwoa.ab.ca
American Gas Association (AGA)
aga.org
American Public Gas Association (APGA)
apga.org
American Public Works Association  (APWA)
apwa.net
Association of Equipment Manufacturers ICUEE Show (ICUEE)
icuee.com
Atlantic Canada Water & Wastewater Association (ACWWA)
acwwa.ca
Centre for Expertise and Research on Infrastructures in Urban Areas (CERIU)
ceriu.qc.ca
Gas Technology Institute
International Society for Trenchless Technology (ISTT)
istt.com
National Association of Sewer Service Companies (NASSCO)
nassco.org
Northeast Gas Association (NGA)
northeastgas.org
Trenchless Technology Center (TTC)
latech.edu/tech/engr/ttc