Partner News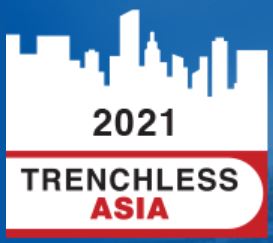 TRENCHLESS ASIA 2021
A safe and successful Trenchless Asia 2020 for all concerned, that is our primary concern. Due to the still unforeseeable circumstances, this objective is unfortunately no longer feasible. We have therefore taken the extremely difficult decision to postpone Trenchless Asia until 30 June – 1st July 2021 at the Kuala Lumpur Convention Centre, Malaysia.
Visit the conference website for information.
---
NASTT's Link Library allows you to connect with our industry partners.
Alberta Water & Wastewater Operators Association (AWWOA)
awwoa.ab.ca
American Gas Association (AGA)
aga.org
American Public Gas Association (APGA)
apga.org
American Public Works Association  (APWA)
apwa.net
Association of Equipment Manufacturers ICUEE Show (ICUEE)
icuee.com
Atlantic Canada Water & Wastewater Association (ACWWA)
acwwa.ca
Centre for Expertise and Research on Infrastructures in Urban Areas (CERIU)
ceriu.qc.ca
Gas Technology Institute
International Society for Trenchless Technology (ISTT)
istt.com
National Association of Sewer Service Companies (NASSCO)
nassco.org
Northeast Gas Association (NGA)
northeastgas.org
Trenchless Technology Center (TTC)
latech.edu/tech/engr/ttc