Remembering Ron Halderman (1947-2020)
August 11, 2020 by NASTT Staff
---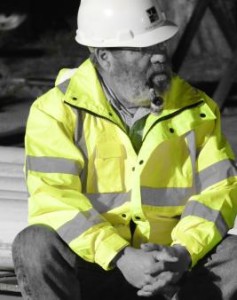 In May of 2020 the trenchless community lost one of the pioneers of the horizontal directional drilling industry. Ron Halderman will be remembered as an innovator and visionary.
Ron graduated from the Colorado School of Mines and worked in the drilling industry for over 35 years.
"HDD was not created to fill a need. It was created to fill a desire to provide an alternative methodology. New innovations are sporadic and largely a surprise coming from innovative people. They will happen and the industry needs to be ready to use them. HDD was created by innovators. It still needs that attitude more than ever." – Ron Halderman, P.E., Trenchless Technology HDD Guide Story, July 2014.
Ron had over three decades of design and project management experience in HDD projects, including design build and EPC delivery methods. He never stopped looking for a better way to serve his clients in the industry. A registered professional engineer, he held a degree in Geological Engineering from the Colorado School of Mines and graduate studies from the University of Idaho.
Over the years Ron published many articles and presented numerous papers, including many "firsts" in this industry – first mile long drill, first drill under an airport runway, first mile-long drill in rock, as well as managed a number of award-winning projects across the globe. He held two HDD related patents entitled "Apparatus and Method for Recirculating Mud When Drilling under an Obstacle" and "Drilling Fluid Recovery when Drilling under an Obstacle or Water Body, with a third Patent Pending "Pulling Product Lines Underground Under Obstacles Including Water Bodies"  He was the co-creator of thixotropic thermal grout (No-Set™) for high voltage electrical transmission systems (patent pending).
Ron was inducted into the North American Society for Trenchless Technology (NASTT) Hall of Fame in 2015 for his contributions to the advancement of both the trenchless technology industry and the NASTT organization.
Ron served as Director of Special Projects for Mears Group. His integrity was highly regarded by his colleagues. He was also a beloved father, husband, son, and friend to many. His wife, Lynn, always present and supportive of his career can attest to his quirky humor, but also of his grounded stability and love for his family. Ron passed away May 29 in Billings, Montana after battling cancer.
Ron will be remembered in the industry for his passion and innovation.
---