Remembering W. Michael Byrne (1923-2022)
November 7, 2022 by NASTT Staff
---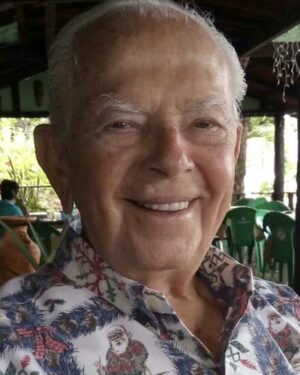 Puerto Plata, Dominican Republic — W. Michael "Mike" Byrne, age 99, peacefully passed away at home on Sunday morning, October 16, 2022. Mike embodied the spirit of The Greatest Generation in his drive and his passion for helping those in need, be it his family; his fellow Mansfielders; or the underserved communities in the country he held dear to his heart, the Dominican Republic.
Mike was the son of Ruth (Cannon) and Lawrence Morris Byrne, and was born July 1, 1923, in Minot, North Dakota. At age 3, his family moved to Port Huron, Michigan, where he grew up—but in 1931, at the height of The Great Depression, Mike's father left his mother and five siblings. To help make money for his mother, Mike started working at the age of 8. His jobs were many and varied, from selling newspapers and flowers on the street corners, to selling jewelry and whiskey (Mike was a very proud Irishman). He also worked at Hayden's Upholstery. When Mr. Hayden died, he left his 1927 Ford Model T to Mike; at age 12, Mike owned his first car. To his last days, Mike always said, "We were poor, but because of my mother, we never knew we were poor."
In 1943 he was drafted into the U.S. Army Air Corps; he became a 2nd Lt. Bombardier/Navigator. After the war, Mike worked for Evans Products Co. in Detroit. In 1949, the Small Appliance Division of the Westinghouse Electric Corporation recruited Mike and he moved to Mansfield, Ohio. He worked at Westinghouse for the next 15 years; it was there he met "the most beautiful lady in town," his future wife, Lois Hershey.
Mike rose through the ranks at Westinghouse, eventually becoming the National Marketing Manager and overseeing the company's sales and marketing efforts. For a three-year period, he was transferred to New York City's Manhattan office before returning to the Mansfield office.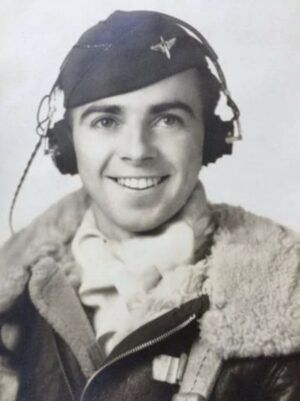 In 1966 Mike started his own business, Michael Byrne Manufacturing, a manufacturer of horizontal earth boring machines. This business eventually expanded into tunneling, coal augering and environmental clean-up machines and equipment. For his efforts in manufacturing, Mike was inducted this past September into the North Central Ohio Industrial Museum's "Champions of Industry."
When he moved to the Dominican Republic in his later years, Mike was still very active and passionate about making a difference in people's lives. He and Lois helped fund and subsidize the construction and operation of a primary school in the city of Puerto Plata. Together they also founded and funded a nationwide program and worked with CitiHope International to import and distribute medicine and medical supplies for the poor. Mike was most proud of this program and its evolution; it is now heavily funded and supported by Rica, the largest juice and dairy products company in the Dominican Republic.
Mike's hobbies were not many—he always said he was too busy working—but he was an avid fisherman and enjoyed woodworking.
Mike is survived by his children Terrence Byrne, Jeremiah Byrne, Laura (James) Weist, Leslie (David) Eichinger, Lynn Stone, Lisa (Mike) Bumb, Brian (Carol) Byrne, (Shawn) Byrne Felton; 19 grandchildren; and 9 great-grandchildren who lovingly knew him as "Great Mike." Mike was preceded in death by his wife of 64 years, Lois; and his son Chris. A memorial service with family and friends will take place at a later time, with whiskey and memories flowing freely.
We are all so thankful for Mike's extraordinary life and for all the lives he touched. Condolences can be sent to condolences.wmichaelbyrne@outlook.com; memorial contributions may be made to The New Store, P.O. Box 2525, Mansfield, Ohio 44906.
Funeral home : Funeral arrangements are being handled in the Dominican Republic
Mike will be inducted into the Manufacturer's Hall of Fame this year. View a video honoring his life and industry contributions here.
---