The Barbera Family Legacy Continues with AccuLine Underground
January 29, 2020 by NASTT Staff
---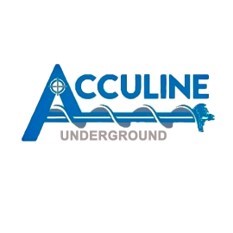 In the trenchless excavation, horizontal directional drilling, and underground manufacturing industries, one family stands out as leaders in this close-knit community: The Barberas.  Family Patriarch, James S. Barbera founded Barbco, Incorporated, a world class capital equipment manufacturer in these industries. In fact, his status is so renown and legendary, that in April, he will be posthumously inducted as a member of the Class of 2020 into the North America Society for Trenchless Technology's Hall of Fame, joining a very elite and highly esteemed society of industry ground breakers.  James S. Barbera has passed the torch onto his three sons, Anthony, David, and James A., who now own the family business, Barbco. The Barbera clan continues to drive the industry forward and now have brought the third generation of the family into this exciting field.
On January 2nd, grandsons Drake Barbera (son of Anthony) and James V. Barbera (son of James A.) along with co-owner Clay Gillian successfully completed their very first horizontal bore with their new company AccuLine Underground at an urban work site in Metuchen, New Jersey. AccuLine partnered with project General Contractor J. Fletcher Creamer & Son, Inc. to complete a 250 foot long crossing that was at a depth of 20 feet under the length of a busy city road skillfully avoiding numerous very critical city main utilities.  To say that this 3,000 man hour project was challenging is a complete understatement.
The AccuLine team's years of experience and deep knowledge of the industry was readily apparent before the first shovelful of dirt was removed from the job site.  In his initial meeting with the job owners, Drake made a strong and convincing counter-proposal to the microtunneling option with his recommended approach using a conventional auger boring machine pushing a BMTA (boring machine tunnel attachment).  Drake's proposal proved to the winning combination, securing AccuLine this very prestigious and highly visible contract.
The crew faced numerous job site challenges ranging from old and forgotten infrastructure to rocky and sandy soils.  Their expertise allowed them to make on site equipment modifications and adjustments coupled with some new to the field innovations to keep the job on line and on grade, dramatically saving the job owners both time and money.  This highly successful initial foray into the Barbera family business as proven that the third generation of Barberas and their company, AccuLine Underground is a force to be reckoned with!  Grandfather Barbera must be very proudly watching over his progeny!
---