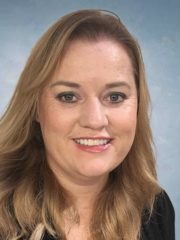 Lisa Arroyo is a Project Manager with Carollo Engineers and is located in southern California. She is a registered civil engineer in both California and Florida with over 20-years of planning, design, construction, and asset management related experience. Prior to joining Carollo, she owned her own construction company. She has also held progressively increase roles of responsibility while at the City of Santa Barbara, including Wastewater System Manager, where she managed a multi-million-dollar Capital Improvement Program and $20 million operating budget.
Lisa has used her knowledge and experience to focus on Capital Improvement Projects that leverage trenchless technology to economically renew aging wastewater collection systems. She has experience with CIPP and pipe bursting methodologies. Lisa has long been a champion of trenchless technology, as it is proven to be both an effective and economical solution for improving wastewater collections systems.
Lisa holds Bachelor of Science degrees in both mathematics and civil engineering, and she is a NASTT Good Practices Instructor for both the CIPP and Laterals courses.