Warren Environmental Set to Establish Roots in Georgia with Relocation
September 20, 2023 by NASTT Staff
---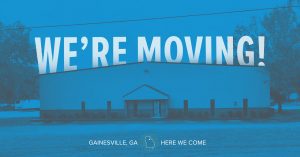 [Gainesville, Georgia] – Warren Environmental and Coatings, LLC (Warren Environmental), a leading manufacturer of proprietary epoxy products and patented application technologies, is excited to announce its strategic relocation from Massachusetts to Georgia this fall. This move reflects the company's commitment to enhancing operational efficiency, expanding its presence, and better serving its Approved Applicator Network.
The new 15,000-square-foot manufacturing facility in Gainesville, Georgia, offers numerous advantages for Warren Environmental. The decision to relocate was driven by several factors, including improved logistical capabilities and enhanced operational efficiency. The location in Georgia will facilitate faster shipments of products, enabling Warren Environmental to better serve its expanding Approved Applicator Network. In addition, the new facility will provide operational efficiencies regarding optimized layout and design, up-to-date infrastructure, and additional space to accommodate the increased production and storage needs.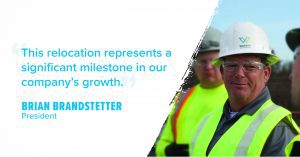 Company President Brian Brandstetter expressed his enthusiasm about the move, saying, "This relocation represents a significant milestone in our company's growth. Our new location in Georgia aligns with our long-term goals and enables us to provide our applicators and their clients with quality and readily available epoxy products."
As Warren Environmental relocates its manufacturing facility, it remains committed to providing the same high-quality epoxy coating system and excellent service that its applicators have come to expect. The company assures all existing and prospective applicators, as well as their customers, that this relocation will have little to no impact on their current operations. The relocation process has been thoroughly planned to ensure a seamless transition without disrupting operations.
The official address of Warren Environmental's new headquarters is as follows:
Warren Environmental and Coatings, LLC
1596 Fulenwider Road
Gainesville, GA 30507
About Warren Environmental
Warren Environmental is a leading manufacturer of proprietary epoxy products and patented application technologies. Since 1996, Warren has protected or rehabilitated private and municipal clients' water and wastewater infrastructure throughout the U.S., with safe and effective epoxy coatings for all environments.
For more information about Warren Environmental and its relocation, please visit our website at www.warrenenviro.com or contact info@warrenenviro.com.
---