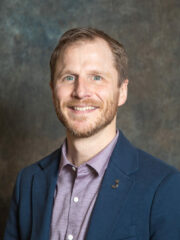 Dan Buonadonna is a senior technologist for Jacobs's Condition Assessment and Rehabilitation Services (CARS) practice. He has over 20 years of pipeline analysis, design, and rehabilitation experience for over 1,700 miles of buried water, sewer, and industrial infrastructure.
His consulting career has focused on trenchless condition assessments, trenchless rehabilitation technologies, and buried infrastructure asset management. He has authored over 20 technical publications on pipeline asset management, is a regular presenter at the NASTT No-Dig Shows, trainings, and webinars. He is a member of the Society's Pacific Northwest Chapter and is also is involved with the Water Research Foundation as part of Peer Advisory Committees. Dan holds a Bachelor's degree in Civil Engineering from the University of Notre Dame, and a Master's in Environmental Engineering from the University of California, Berkeley.
On the NASTT Board, Dan is committed to improving the dialogue and coordination between municipal owners and industry providers, and advocating for increased diversity and inclusion programs in the heavy-civil marketplace.