Matthew Izzard, Executive Director
Matthew has been involved in the trenchless technology industry since the late 1980's, holding senior positions in sales and business development with equipment manufacturers. He has written and presented over 40 papers around the world and involved in the publication of accredited training courses and international standards. As Past Chairman of the United Kingdom Society of Trenchless Technology (UKSTT) and his activity as the Vice-Chairman of the International Society of Trenchless Technology (ISTT) he has a broad base of experience and knowledge. Based out of Seattle, he has been a member of the NASTT since 2017, including the Centre of Excellence for Pipe Bursting. He is also active in the Pacific Northwest Chapter.
Outside of work he enjoys spending time with his family, stamp collecting and travel. Previously a professional soccer match-official, he supports Tottenham Hotspur and loves visiting sports stadiums around the world!
Michelle Hill, Program Director
Michelle joined the NASTT staff in December of 2011. Previously she was the Conference Manager at Benjamin Media, Inc. where she managed NASTT's No-Dig Show from 2007-2011 along with other trenchless educational events. She received her B.S. in Communications from Ohio University where she planned her very first special event — a comedy night with Jay Leno. Complementing her busy career, Michelle enjoys volunteering her time with Strongsville Early Childhood PTA, the Strongsville Food Bank, the Cleveland Sight Center, Cleveland Kids' Book Bank, Ohio Pug Rescue and Make a Wish.
Jenna O. Hale, Marketing Manager
Jenna joined the NASTT staff in June of 2013. She has worked with trade shows, branding and marketing in the trenchless and construction industries for nearly 20 years. She received her B.A. in History from the California State University at Chico. Jenna volunteers at and/or supports various animal rescue, environmental and civic charities. She is a volunteer at Wind Wolves Preserve and tries to hike and attend volunteer days as often as possible. Jenna serves on the Board of Directors and is the Newsletter Editor for the Friends and Newcomers of Bakersfield. She is also an avid reader and an active member of her book club. In her down time Jenna can be found in the kitchen cooking up vegan treats for her family and friends, playing with her (many) cats, reading, planning her next Halloween costume or at the beach or a concert with her husband!
Carolyn Hook, Membership Outreach & Database Manager
Carolyn joined NASTT in December of 2018 bringing her extensive career in association management to the team and to NASTT members. Her expertise includes a breadth of member service-related projects, volunteer management, member and leadership development, community relations, student and young professional activities and association governance. With a B.A. in English/Writing Concentration, she enjoys writing activities including projects for the American Society of Association Executives (ASAE). She shares her skill set as a volunteer with ASAE, Matchbox Virtual Media, the North Jersey Home Schoolers Association and her church community. Residing in New Jersey with her husband, daughter and dog, she finds joy every day in her faith, family and friends.
Jessie Clevenger, Business Development Manager
Jessie joined the NASTT staff in October of 2019 as the Regional Chapter Relations Manager and was promoted to Business Development Manager in November of 2022. Prior to joining NASTT, she was working as the Conference and Seminar Manager for Meeting Expectations for 3.5 years. Before joining the association management industry, Jessie was a wedding planner in Knoxville, TN after she graduated from the University of Tennessee (Go Vols!). Jessie calls Charlotte, NC home with her husband and two dogs, Mellie and Charles. When she's not in her home office, you can find Jessie trying new restaurants in Charlotte, decorating her house prematurely for every upcoming holiday, or, most likely, eating her favorite food – soup!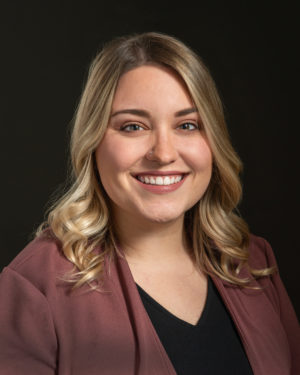 Kari Webb, Education Manager
Prior to joining NASTT, Kari worked as the Financial and Education Coordinator for CDI College in Red Deer, Alberta. She received her B.A. in Education at the University of Wyoming. Maintaining a passion for education, she has also worked as a teacher for various organizations. In her free time, you can find Kari searching for the best coffee shop around or relaxing with her dog and cat at home.
Victoria Cox, Regional Chapter and Events Coordinator
Victoria joined the NASTT Staff in April of 2023 as the Regional Chapter and Events Coordinator. Victoria has a B.A. in Communication Studies from Central Washington University and spent 7 years in the Real Estate industry prior to joining NASTT. Victoria is a skilled communicator with a personable demeanor. When she's not busy helping our Regional Chapters or setting up event registration, Victoria loves to indulge her passion for travel and spending time with friends. She's always on the lookout for new experiences and opportunities for personal growth. Her furry companion, Kai, provides much-needed breaks from her busy schedule for cuddles and playtime.
NASTT
Mailing: 22722 29th Drive SE #100, Bothell, WA 98021
Financial Services (Payments Only): PO Box 74358, Cleveland, OH 44194-4358
Phone: 888-388-2554