Kyle LaRose of Oklahoma State University, Student Scholarship Winner Essay
May 12, 2020 by NASTT Staff
---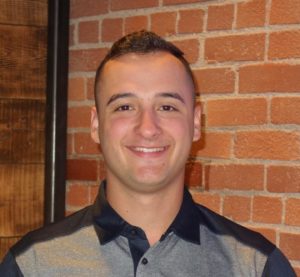 This week we bring you the second installment in the latest NASTT blog series featuring the 2020 Argent Memorial Scholarship winner essays.
One of the requirements to apply for a student scholarship from NASTT is to write an essay on the state of the trenchless industry and what the student sees for them self in the future within the industry.
Kyle LaRose of Oklahoma State University was awarded a $5,000 scholarship. 
The trenchless technology industry offers a very diverse set of opportunities for students and professionals in many different areas. Whether a construction project in a metropolitan area that uses microtunneling to install or upgrading utility lines or a drilling operator in West Texas running a system which locates the next oil deposit for consumption, trenchless technology will always be a growing field. No matter what industry you are in, the building industry or the oil and natural gas industry it is a very common practice to use different trenchless technologies to further the advancement of infrastructure operations across the world. Without the multitude of different technologies and techniques, more issues would be created instead of solved.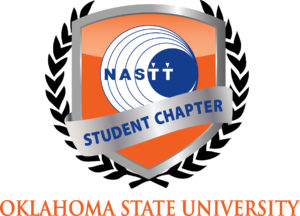 While growing up in the industry has given me many skills and assets needed to be successful in my professional career, though I still have much to learn. I believe with my degree in Construction Engineering & Technology at Oklahoma State University as well as work experience will always be exposed to trenchless technologies and what it has to offer. The construction industry is constantly improving and expanding, not only in every state across the U.S., but across the globe. Picturing myself 5 years in the future if difficult, but not impossible. Once graduation comes and I commission as an Army National Guard Officer in Horizontal Engineering, I will be established with a company and planning training exercises with my military unit all at the same time. As for the company that I am with, only time can tell.
Though I plan to be an officer in the military, I will also pursue my civilian career in the construction industry. I chose being a Horizontal Engineering Officer because I wanted my military and civilian jobs to build off each other. I am constantly trying to learn skills needed to be the best construction manager in the industry and what better way to do that than be a part of the military as well as work in the civilian market. I believe that being a part of the military has taught me many skills needed to be a professional within the industry such as my leadership skills and heightened my verbal communication skills. I am extremely excited to see what my future has in store for me, but only I am the one that sets limitations on my progression within the construction industries which include commercial, trenchless and heavy civil.
Congratulations Kyle! We thank you for your military service and best of luck on your future endeavors in the trenchless industry!
---