Raj Magan of Indiana University Purdue University – Indianapolis (IUPUI), Student Scholarship Winner Essay
May 20, 2020 by NASTT Staff
---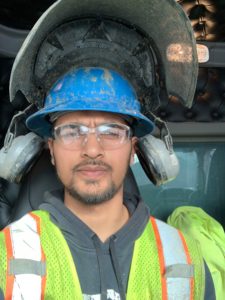 This week we're featuring the third installment in the latest NASTT blog series featuring the 2020 Argent Memorial Scholarship winner essays.
One of the requirements to apply for a student scholarship from NASTT is to write an essay on the state of the trenchless industry and what the student sees for them self in the future within the industry.
Raj Magan of Indiana University Purdue University – Indianapolis (IUPUI) was awarded a $5,000 scholarship. 
Construction has always been in the roots of my family. As a child I was always around the building construction environment with my late father. This has always been my source of inspiration into a career path in construction. Working in the trenchless industry for the past 2 years of my college career has given me the knowledge that there is a whole different world that exists underneath us. Trenchless professionals have been able to provide non invasive services with the help of advancing technology in equipment and materials. Instead of using traditional excavators for open cut methods, we are able to go hundreds of feet below the earth and create tunnels across cities for Storm/Sewer pipes, Communications/Data lines, Electrical lines, Transportation, etc.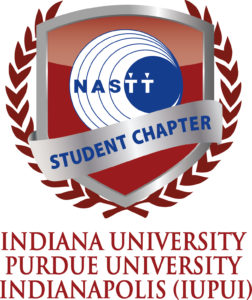 As Research and Development increases in trenchless technology methods, cheaper and more efficient methods of tunneling will become more prevalent in the industry and allow government/private entities to invest in this type of infrastructure for several different purposes. Geotechnical engineers, tunneling consultants, survey engineers, dewatering specialists, erosion specialists, are just some of the roles that contribute to a tunnel project.
The opportunity to serve as a Project Engineer Intern last summer on one of Indiana's largest tunnel projects has given me the knowledge and interest to pursue a career in the tunneling industry. Multiple TBMs including an Akkerman microtunneling machine was used on this project as well as centrifuges that are used to separate the solids and liquids in the slurry extracted from the tunnel. Getting a first hand with the crew that is inside the tunnel operating the TBM and installing ring beams and lagging has been a unique experience. I learned that you never know what you will run into underground and this increases the liability you have on the job significantly. One thing that I took out of this experience is that specialty trenchless jobs can be tough but they are definitely more rewarding than a typical construction project due to the nature of the project.
After I graduate from the Purdue School of Engineering, my goal is to become a PE after my 5th year working at a tunneling construction company. I plan to gather enough experience over the next 5 years in order to start my own business in the future providing services that cater to the tunneling industry.
Congratulations Raj! Best of luck on your current and future endeavors in the trenchless industry!
---