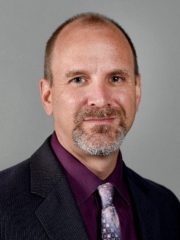 Aaron Cohen, CPC, is the Estimate Product Manager at InEight and is responsible for defining product requirements to foster the evolution of InEight Estimate products as a best in class solution for today's market demands.  Aaron also teaches courses at Arizona State University on Estimating and Project Controls.  He holds a Bachelor of Science degree from Arizona State University as well as a Master of Science degree from DePaul University and is a Certified Professional Constructor.
Prior to joining ASU, Aaron served for 10 years as the President and Owner of Apollo Trenchless, Inc., an engineering and construction services provider specializing in the application of trenchless technologies for municipal construction projects.  He has over 15 years of experience in the business as a Project Manager and Estimator for various infrastructure and utility construction projects.
Aaron regularly consults with various Owners and Engineers regarding the constructability of underground utility infrastructure projects.  He speaks on various subjects at regional and national trade shows such as the American Society of Civil Engineers (ASCE), American Water Works Association (AWWA), American Public Works Association (APWA), Underground Construction Technology (UCT) Expo and the North American Society for Trenchless Technology (NASTT). Aaron teaches our Horizontal Directional Drilling (HDD) Course.