Senior Project Manager, Rehabilitation Services Market Sector, Lithos Engineering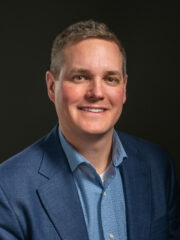 Bo Botteicher currently serves as Senior Project Manager for the Rehabilitation Services Market Sector for Lithos Engineering. Bo brings over 20 years of experience in the underground infrastructure industry including extensive trenchless new installation and rehabilitation projects for the water, wastewater, reclaimed water, stormwater, industrial and power markets. Bo has been involved with multiple historical projects related to horizontal directional drilling (HDD), sliplining, and pipe bursting across the US.
Bo has been involved with the North American Society for Trenchless Technologies (NASTT) since 2008. He is a past Chair and board member of the Rocky Mountain Chapter of NASTT. He has also participated on the program committee and was the 2015 Program Committee Chair of the NASTT No-Dig Conference. Bo is a member of the American Society of Civil Engineers (ASCE) and the American Water Works Association (AWWA) organizations.