The South Central Chapter was established in 2015 to serve the members of NASTT from Oklahoma, Texas and the south central area of the United States.
Chapter Contact
Chair – Jim Williams | jwilliams@brierleyassociates.com
Website
coming soon!
Chapter Magazine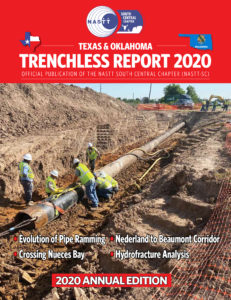 Click on the image to download the magazine
Click here to download the media kit to learn more about advertising in the South Central Journal!
Officers