NASTT's New Installation Methods Good Practices Course – VIRTUAL
10/13/2021 – 10/14/2021
---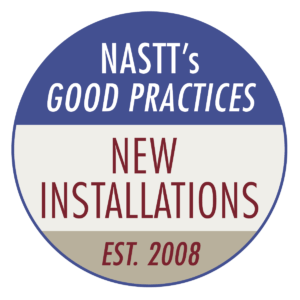 Join us for virtual training!
The NASTT New Installation Methods Good Practices Course is geared to address numerous trenchless methods commonly used in North America to install new pipe and conduit.  This will include: auger boring, pipe ramming, pipe jacking and pilot tube methods.  The target audience is contractors, municipal and utility employees, consulting engineers, inspectors and industry practitioners.
Day 1: October 13, 2021, 11:00AM – 3:00PM (Eastern) – Breaks provided
Day 2: October 14, 2021, 11:00AM – 3:00PM (Easern) – Breaks provided
Location: Virtual webinar format
Contact:
Jessie Clevenger
jclevenger@nastt.org
888-993-9935
Cost: $300.00. Fee includes attendance to the course, course handouts and a Continuing Education Unit certificate issued by Louisiana Tech University. The digital training manual will be sent prior to the course.
The following volunteer experts from the NASTT membership will teach this course:
Glenn Boyce, Craig Camp and Norm Joyal
Moderated by: Dr. Kimberlie Staheli
---