Madewell Products Initiates Advisory Council
July 20, 2020 by NASTT Staff
---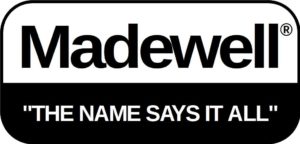 (Alpharetta, GA – June 17, 2020) With every intent to grow responsibly, Madewell® Products Corporation initiates an Advisory Council comprised of five executives of top producing contracting partners among its nation-wide network of Certified Applicators. This proactive and progressive move signals to infrastructure owners, specifying engineers, and utility contractors demand for the Mainstay-branded products is on the rise.
For nearly forty years, Madewell dedicated itself to one thing—researching, developing, and producing a breed of restoration mortars and corrosion resistant epoxy topcoats for structurally enhancing and protecting concrete surfaces. Capitalizing on the unique Mainstay® Composite Liner process acquired from US Steel in 1971, much of Madewell's strength and market appeal is derived from its execution arm—Certified Applicators. These independent organizations are equipped, trained, and supported by Madewell Tech Services team.
It is good to be essential. Mainstay-branded products are growing in volume, value, and share of market. In the last year, Madewell leadership made a wealth of management decisions and capital investments across the full spectrum of the business. Now with the Advisory Council's strategic contribution, decisions will be made as a unified force, with high confidence, and at the speed of business.
Invitations to serve on the Madewell Advisory Council (MAC) were issued on June 1 and without hesitation, all five proudly accepted to give time and energy to the greater good of Madewell (pictured left to right):
• Chris Culy, Culy Contracting: IN, TN
• Horacio Franco, H&R Underground: CA
• David Ventresca, Advantage Manhole & Concrete: MD, LA, TX
• David Reaves, Prism Contractors & Engineers: VA
• James Fleming, National Water Main: MA, FL

With excellent geographic disbursement throughout North America, the Madewell Advisory Council provides a nation-wide brain trust, sounding board, and source of strategic input to grow partnerships and fuel mutual, responsible growth for the coming years.
About Madewell Products Corporation: Based in Alpharetta, GA, Madewell is the developer and manufacturer of restoration mortars and corrosion resistant protective coatings under the Mainstay® brand name. Established in 1974, Madewell and the Steele family are pioneers in the coatings industry and the NACE inspector certification program with certificates of #001, #016, #018. Today, Mainstay products produced by Madewell are available exclusively through a network of Certified Applicators in North America. For more information, go to www.madewell.net.
---