Sunbelt Rentals Named One of Nation's Top Military Friendly® Employers
January 5, 2022 by NASTT Staff
---
Designation based on the company's active Veterans Program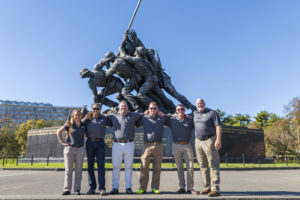 FORT MILL, S.C.  – Sunbelt Rentals, North America's premier equipment rental company, has been named a top 2022 Military Friendly® Employer in the nation. This is the second time in recent years they have received the distinction. Sunbelt Rentals received a Silver Designation, indicating the company meets the requirements and scored within 20% of the 10th ranking employer in this category — an achievement attained by only select companies.
Methodology, criteria and weightings were determined by VIQTORY with input from the Military Friendly® Advisory Council of independent leaders in the higher education and military recruitment community. Final ratings were determined by combining an organization's survey score with an assessment of the organization's ability to meet thresholds for Applicant, New Hire Retention, Employee Turnover and Promotion and Advancement of veterans and military employees.
"Sunbelt Rentals is very proud to receive this recognition," says Brad Lull, Executive VP of Central Operations, Sunbelt Rentals. "We value the work ethic and dedication of our military employees and are committed to growing our Veterans Program to support them. We operate our program on four foundational pillars: resources, recruitment, recognition and retention."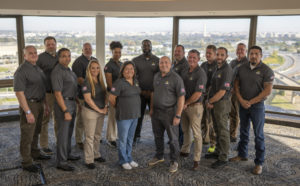 Sunbelt Rentals has built a robust program aimed at recruiting and retaining veteran employees. The company focuses on aligning the skills that veterans gain during military service with a suitable position where they can thrive. Sunbelt Rentals values safety, action, teamwork and innovation — ideals shared by veterans. They help enrich the company's culture and contribute to the "Power of Sunbelt" — the promise to offer a rental experience that's defined by availability, reliability and ease.
Veteran ambassadors support military employees from onboarding and throughout their career at Sunbelt Rentals, serving as liaisons to the Veterans Program and its offerings. The program includes resources such as a hotline, administrative support, accommodation support and interagency coordination. Along with these resources, Sunbelt Rentals launched a uniform program, allowing military employees to show their service branch with a patch on company apparel.
"We are very intentional in our approach to recruiting and retaining those transitioning to life after service, at Sunbelt Rentals," says Shane McKenzie, director, Veterans Program. "Every aspect of our program focuses on ways we can coach, mentor and develop veterans so they can have a thriving career in the civilian sector. We are proud of the successes we see our military employees achieve."
"When I left the U.S. Marine Corps, I was looking for a company that had a work-life balance and would encompass my skill set from the military and my previous career. I immediately felt at home when I interviewed with Sunbelt Rentals," says Daphne Manning, director, Customer Service Strategy and Planning.
Veterans interested in becoming Sunbelt Rentals team members can text "Sunbelt" to 51893 to see current job postings and receive alerts about opportunities in different markets.
Photo Captions:
Photo 1: Providing veterans with the resources needed to succeed in their careers is a top priority at Sunbelt Rentals and at the heart of the Veterans Program.
Photo 2: By operating on four foundational pillars — resources, recruitment, recognition and retention — Sunbelt Rentals is able to support its military employees in the civilian sector.
About Sunbelt Rentals: We MAKE IT HAPPEN!  With a passionate team of 15,000 rental experts, a growing network of over 1,000 locations and an extensive equipment fleet that exceeds $11 billion, Sunbelt Rentals helps professionals and do-it-yourselfers get things done.  With a highly diversified offering of equipment, solutions, and services available, we assist customers throughout North America extend their capabilities, complete projects on-time and handle times of crisis. No matter if you are in commercial, industrial, residential, or municipal industries, we are constantly advancing the idea of what an equipment company can do for its customers. Visit sunbeltrentals.com to find out what we can do for you.
About Military Friendly® Employers: Military Friendly® is the standard that measures an organization's commitment, effort and success in creating sustainable and meaningful benefits for the military community. Over 1,500 organizations compete annually for Military Friendly® designation. Military Friendly® ratings are owned by VIQTORY, Inc., a service-disabled, veteran-owned small business. VIQTORY is not affiliated with or endorsed by the U.S. Department of Defense or the federal government. Results are produced via a rules-based algorithm. The data-driven Military Friendly® lists and methodology can be found at https://www.militaryfriendly.com/mfcguide/.
About VIQTORY: Founded in 2001, VIQTORY is a service disabled, veteran owned small business (SDVOSB) that connects the military community to civilian employment, educational and entrepreneurial opportunities through its owned assets such as Military Spouse Magazine®, G.I. Jobs ® and Military Friendly ® brands. VIQTORY and its brands are not a part of or endorsed by the U.S. Dept of Defense or any federal government entity. Learn more about VIQTORY at www.Viqtory.com.
---