Thomas W. Schmidt Promoted to Operations Manager at Barbco
February 11, 2020 by NASTT Staff
---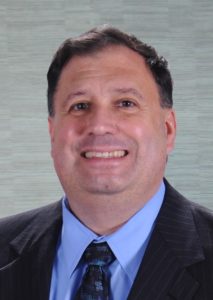 East Canton, Ohio – Barbco, Inc, a world class manufacturer of capital equipment for the trenchless excavation, horizontal directional drilling, and underground manufacturing industries is pleased to announce its newest employee, Thomas W. Schmidt, has been promoted into the newly created position of Operations Manager. Mr. Schmidt is a manufacturing veteran with many years of leadership in numerous local plants including Harrison Paint, Heinemann Saw Company, and Georgia Pacific.
While reporting directly to the Owners, he will oversee the following departments: Quality Control, Safety, Compliance, Shipping/Receiving, Maintenance, Fleet, Facilities, Janitorial, and Marketing.
While at Georgia Pacific, he led two ISO 9001 certifications, both resulting in "On The Spot" certifications, which only occurs less than 2% of the time! At the Heinemann Saw Company, he led four consecutive record setting quarters and capital improvement projects in excess of $250,000. Lastly, at Harrison Paint, he personally saved the company from permanent bankruptcy enforced closure, returning 50 people to their well-paying manufacturing positions and maintaining the legacy of company founded in 1911.
Mr. Schmidt is a long time Canton, Ohio resident with a B.A. from Kent State University (Summa Cum Laude), a M.B.A. from the University of Akron (Cum Laude), holds APICS certification, and is a Leadership Stark County graduate. He is also a passionate local business advocate and dedicated community volunteer. While his community service and awards would too exhaustive to list in its entirety, he has served two terms on both the Jackson Belden (Board President) and Canton Regional Chambers of Commerce Boards of Directors. He is currently the Past President and current Treasurer of the National Sales and Marketing Executives of Akron Canton's Board of Directors.
Recent awards include the 2016 United Way of Greater Stark County Volunteer of the Year, the 2017 Canal Fulton Chamber Commerce Volunteer of the Year, and the 2019 United Way of Greater Stark County Collaboration of the Year for his creation and leadership of Progress4TheCure, which to date has raised nearly $50,000 to equally benefit the breast cancer departments of Aultman Hospital and Mercy Medical Center. Last fall, Mr. Schmidt was 'knighted' as a Squire of Hope by the St. Baldrick's Foundation recognizing his long history in raising both awareness and money in the Fight Against Childhood Cancer! Lastly, by Mayoral Proclamation, May 10th is officially "Tom Schmidt Day" in Massillon, Ohio in recognition of his decades of community service and charitable activities to make his community a great place to live, work, and play.
For more information, visit the Barbco, Inc. website.
---