Vice President, Business Development, Insituform Technologies, LLC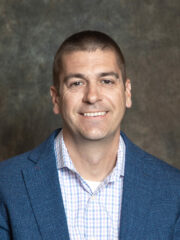 Andrew Costa has worked in the trenchless water/wastewater industry since 2006. His experience includes positions in the contracting, manufacturing, and distribution sectors. His expertise in the water/wastewater markets includes cementitious/polymer manhole rehabilitation, specialty coatings, cured-in-place pipe (CIPP) rehabilitation, carbon fiber remediation, geopolymer solutions, and concrete corrosion. He is currently the Vice President of Sales, East Region for Insituform Technologies – the leading worldwide provider of CIPP and other technologies/services for the rehabilitation of gravity and pressure pipeline systems.
Andrew has been with Insituform Technologies since 2014 and is heavily involved with NASTT at the national and regional levels, including active participation in a variety of NASTT committees including: No-Dig Show Technical Program Committee, No-Dig Show Track Leader, No-Dig Show Planning Committee, No-Dig Show Technical Session Moderator, No-Dig Show Innovative Product Award Committee, No-Dig Show Regional Ambassador, NASTT Education/Training Committee – CIPP Subcommittee Chair and SESTT Board Member.
Andrew holds a NACE Level 1 Coatings Inspector License and is also a member of AWWA and NASSCO.