Tom is Vice President, Engineering & Technology, for Underground Solutions, Inc.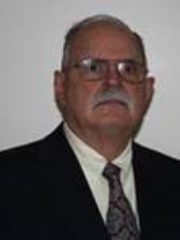 Tom is Vice President, Engineering  & Technology, for Underground Solutions, Inc., part of Aegion Corporation, Chesterfield, MO. He has been working for Underground Solutions since August, 2002, more than 17 years.
Tom is a patent holder for the fusion and formulation patents for Fusible PVC®.  He also led the development of the installation guidelines for the use of Fusible PVC® for trenchless installation including HDD, and also pipe bursting and sliplining.  Fusible PVC® was developed at Underground Solutions in 2003 and went commercial with the first fused PVC horizontal directional drill installation in 2004. Since then Fusible PVC® has grown into a mainstay trenchless pressure pipe material used in municipal water systems, waste water systems, and for the undergrounding of high voltage electrical power cables in PVC conduit and casings.
Tom has authored multiple peer reviewed papers regarding Fusible PVC® and its use in trenchless installations.  Tom has been a member of NASTT since 2010 and also supports the industry through other associations. Tom participates with the American Water Works Association, having served on their  C900, C605, and M23 subcommittees, as well as ASTM International's F17 plastic pipe subcommittees dealing with PVC and trenchless installations.
Tom holds  a BS in civil engineer degree from Lehigh University and resides in Marshall Township, PA with his son, Mike, and daughter, Laura.