NASTT's CIPP Good Practices Course – VIRTUAL
10/26/2022 – 10/27/2022
---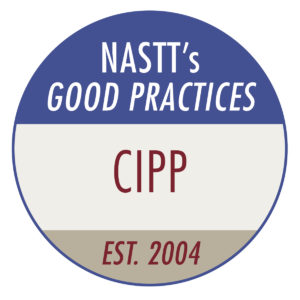 Join us for virtual training!
Cured-In-Place Pipe (CIPP) technology is an effective trenchless pipeline rehabilitation method that may help to address many of your city's water and wastewater problems. CIPP is one of the most widely used and accepted pipeline rehabilitation methods. It significantly reduces infiltration and ex-filtration. CIPP is cost-effective and increases flow capacity. And because it is trenchless, traffic congestion and site disruption are significantly reduced.
Day 1: October 26, 2022, 11:00AM – 3:00PM (Eastern) – Breaks provided
Day 2: October 27, 2022, 11:00AM – 3:00PM (Eastern) – Breaks provided
Location: Virtual webinar format
Contact:
Kari Schiffner
kschiffner@nastt.org
888-388-2554
Cost: $300.00. Fee includes attendance to the course, course handouts (training manual and NASTT Good Practices Guidelines book) and a Continuing Education Unit certificate issued by Louisiana Tech University. The digital training manual will be sent prior to the course. The companion book will be sent afterwards.
The following volunteer experts from the NASTT membership will teach this course:
Chris Macey and Lisa Arroyo
---