Remembering Davis Yates
August 13, 2019 by NASTT Staff
---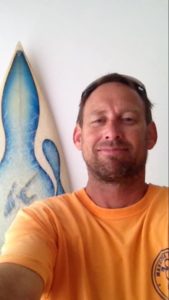 Longtime underground construction and trenchless industry professional Davis Yates passed away Tuesday, July 2, 2019 at the age of 51.  Through his career Yates worked at trenchless equipment manufacturer TT Technologies, Aurora, Ill., Mocon Corp., Southern California HDPE pipe, fitting and fusion supplier Maskell-Robbins, as well as a variety trenchless and underground contractors along the West Coast.
Yates trained many people throughout his career in the proper use of various boring, tools, pipe rammers and pipe bursting systems. He was an energetic and innovative individual whose way of getting the job done was very much appreciated by those he worked with over the years.
Always an innovator, always creative and always seeing the job through, he became great friends with many of the people he worked with in the field and will be missed by many.
Yates leaves behind two children, Jenna, 13 and Marcus, 11.  A Go Fund Me page has been established to help with the expenses of his children's future education, as well as the planting of a remembrance tree.  Donations will be placed into a savings plan for both Jenna and Marcus.
The Go Fund Me Page can be found here: https://www.gofundme.com/f/jenna-and-marcus-dad
---