Senior Project Manager, Horizontal Directional Drilling, PSE&G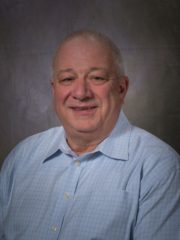 Dennis M. Walsh, P.E. is a Senior Project Manager – Horizontal Directional Drilling for Public Service Electric & Gas in New Jersey. Dennis is a 1972 graduate of the University of Dayton, Ohio with a B.S. in Civil Engineering and a 2002 graduate of the Polytechnic University of New York with a M.S. in Technology. He retired from KeySpan Energy Company in 2005 after a 28-year career in the gas utility field with a background in engineering, operations, construction, Quality Assurance and HVAC. He led KeySpan's efforts to expand the use of trenchless technology in the early 1990's to decrease its main and service installation costs. Prior to joining PSE&G, he was a consulting engineer for various clients in the natural gas industry.
Besides serving on the Board for NASTT, he is also a Board member for the NASTT Mid-Atlantic Chapter and on the Annual No-Dig Program Committee. He has designed numerous HDD installations for various utilities; including a 1,800 foot HDD for a 30 inch gas main under a tidal basin in Brooklyn, NY; a 2,000 foot 12 inch HDD under an environmental sound in south NJ; a 400 foot long Jack & Bore installation in Newark, NJ; and was the Senior Project Manager for an 1900 foot HDD of a 30 inch steel pipeline with PVC conduits for a 69kV electric system. Dennis is a licensed PE in 5 states. When he is not involved in trenchless projects, he enjoys traveling, co-chairs a 9-11 memorial golf outing and 5K walk, and is still trying to play golf.