The NASTT No-Dig Show Municipal & Public Utility Scholarships
The 2022 application window has closed. Applicants have been notified.
Representatives from the following agencies have been awarded a scholarship to attend the NASTT 2022 No-Dig Show:
Anchorage Water & Wastewater Utility
Baltimore County Department of Public Works
Baltimore Gas & Electric
California Dept of Transportation
Capital Region Water
Central Contra Costa Sanitary District
City Of Aurora Water Department
City of Bismarck
City of Brookfield, WI
City of Columbus, Department of Public Utilities
City of Columbus, OH-Division of Sewers and Drains
City of Corona
City of Dubuque
City of Edina
City of Eugene Public Works
City of Hot Springs
City of Janesville
City of Lancaster Maintenance Yard
City of Los Angeles, Dept of Public Works – Bureau of Engineering
City of Loveland Water and Power Department
City of Mequon
City of Minnetonka
City of New Bedford
City of Omaha
City of Ottawa
City of Pleasant Grove
City of Plymouth
City of Prior Lake
City of Selkirk
City of South St. Paul
City of Southbend
City of St Clair Shores
City of Steinbach
City of Yakima
Clean Water Services
DC Water
DeKalb County Watershed Management
EPCOR
King County – Water and Land Resources
Miami-Dade Water & Sewer Department
Milwaukee Metropolitan Sewerage District
Napa Sanitation District
New Castle County, Department of Public Works
North Tonawanda Department of Public Works
Norwich Public Utilities
NYC Dept of Design and Construction
Pinellas County Public Works
PSE&G
Region of Peel
Salt Lake City Public Utilities
Santa Clarita Valley Water Agency
Seattle Public Utilities
Taylors Fire & Sewer District
The City of Calgary
Trinity River Authority of Texas
Vallecitos Water District
Village of Bellwood
Village of Wilmette Public Works
Water Environment Services
WSSC – Washington Suburban Sanitary Commission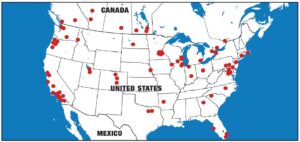 The NASTT No-Dig Show Municipal & Public Utility Scholarship awards employees of North American municipalities, government agencies and utility owners who have limited or no training funds with a Full Conference and Exhibition conference registration to the NASTT No-Dig Show (one-day conference registrations are also available). Hotel accommodations for three nights at the host hotel are provided for selected applicants. Recipients have full access to all exhibits and technical paper sessions.
NASTT membership is not a requirement. Non-members will need to set up a NASTT user account in order to apply.
A NASTT volunteer committee reviews the scholarship applications and selects recipients. In recent years more than 100 scholarships have been awarded each year.
Since 2013, the No-Dig Show Municipal & Public Utility Scholarship has been supporting the NASTT mission to advance trenchless technology and to promote its benefits for the public and the natural environment by increasing awareness and knowledge through technical information dissemination, research and development, education and training. Please review the NASTT's No-Dig Show Municipal & Public Utility Scholarship Policy or contact us for further information.
Municipal and utilities employees from all over the United States and Canada have been awarded the scholarship over the years.